Grove - Temperature&Humidity Sensor Pro (AM2302)
High precision Compact dimension Long transmission distance Low power consumption PDF guidance for grove users
This product is a high accuracy temperature and humidity sensor used in home conditions. It consists of a capacitive sensor element used for measuring relative humidity and a negative temperature coefficient (NTC) thermistor used for measuring temperature. Every sensor was calibrated in an accurate humidity room. Small dimension, ultra low power consumption, more than 20m's signal transmission distance make it a good selection for various application environment. Different from Twig - Temp&Humi Sensor v0.9b, the accuracy of this module can gets up to 0.3 degree in temperature and 2% in relative humidity.
For all Grove users (especially beginners), we provide you guidance PDF documents. Please download and read through Preface - Getting Started and Introduction to Grove before your using of the product.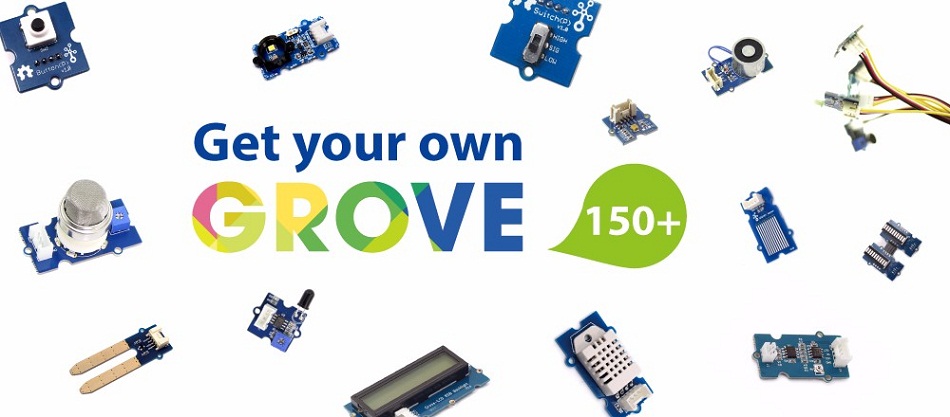 Technical details
| | |
| --- | --- |
| Dimensions | 40mm x20mm x11mm |
| Weight | G.W 11g |
| Battery | Exclude |
Part List
| | |
| --- | --- |
| Grove - Temperature&Humidity Sensor Pro | 1 |
ECCN/HTS
| | |
| --- | --- |
| ECCN | EAR99 |
| HSCODE | 9025900090 |
| USHSCODE | 90230000 |
| UPC | 841454107521 |
Temperature Humidity Data Logger
This project helps to monitor temperature and humidity values of a particular location along with device battery level.
Make your simple outdoor temp. device
Make your temp. device use wio link! The outdoor wio link check the temp. And the indoor wio link get indoor temp. and display two different temp.
Internet of Beer: Introducing Simple Beer Service
(This recipe is written by Todd Varland, a Solutions Architect in AWS, demonstrating how to use GrovePi+ and few Grove sensors make cool beering service their office, no need mentioned that integrated with AWS powerful cloud service. ) ...
AIR Quality Box
Arduino measure the various kinds of air quality data and sent it all to the electric imp through UART, imp upload these data to the Xively serve to viewing the friemdly result.
LinkIt ONE IoT Demo
The LinkIt ONE development board is an open source, high performance for prototyping Wearables and IoT devices.
Grove - Temperature and Humidity Sensor Pro
This is a powerful sister version of our Grove - Temperature and Humidity Sensor. It has more complete and accurate performance than the basic version. The detecting range of this sensor is 5% RH - 99% RH, and -40°C - 80°C. And its accuracy reaches up to
Product Faqs
---
Question by: admin on 2018-12-18 02:30:15

Hi alan~ This sensor can work with Wio Node/Link. For more infomation, please check here ### http://wiki.seeed.cc/Wio_Link/#grove-support-list ###.Regards

Answer by: admin on 2018-12-18 02:30:15

Question by: admin on 2018-12-18 02:23:41

Hi there, yes, you can. thanks.

Answer by: admin on 2018-12-18 02:23:42

Question by: admin on 2018-12-18 02:21:20

Unfortunately, it can not work with BeagleBone

Answer by: admin on 2018-12-18 02:21:20