Groovy Gorilla Ubuntu 20.10 – New features, Optimized support for Raspberry Pi
A few days ago, the new Ubuntu 20.10 has been released. Codenamed 'Groovy Gorilla', it is a short-term release (STR) and will only be supported for 9 months. It'll include everything from bug fixes to software updates within that timespan.
A few highlights in this update:
Raspberry Pi Desktop Support
Linux Kernel 5.8
GNOME 3.38
New and sharp wallpapers
Active Directory support in the installer
Latest versions of top open-source software
---
Raspberry Pi Desktop Support
In the Ubuntu 20.10 update, Raspberry Pi models with 4GB or 8GB RAM can finally run the Ubuntu 20.10 desktop!
To celebrate this occasion, Ubuntu even has a custom wallpaper for Raspberry Pi: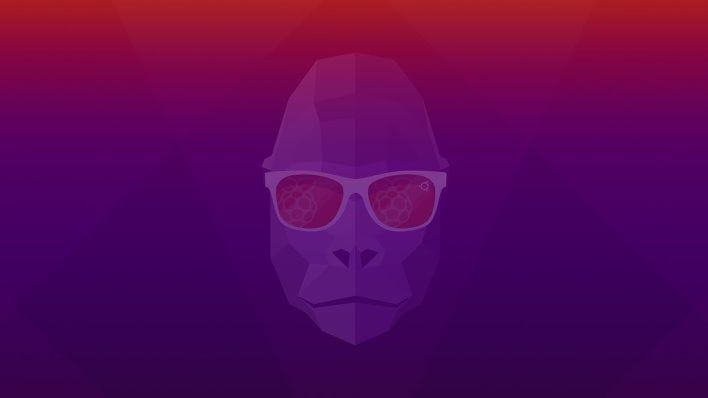 This is what the CEO of Raspberry Pi, Eben Upton has to say with regards to this update:
"From the classic Raspberry Pi board to the industrial grade Compute Module, this first step to an Ubuntu LTS on Raspberry Pi with long term support and security updates matches our commitment to widen access to the very best computing and open source capabilities."
Linux 5.8
Linus has teased about the new Linux 5.8 back in August, here are the new features and changes:
Intel Atom camera driver
Ability to swap fn and ctrl keys on Apple keyboards
Thunderbolt ARM (i.e. USB 4.0) support
New AMD energy driver for Zen/Zen2 energy sensors
More exFAT driver improvements
AMD Renoir CPU temperature monitoring
Shadow Call Stack and Branch Target Identification for ARM64
AMD Renoir ACP audio support
Open Source Adreno 405 / 640 / 650 GPU support
AMDGPU Trusted Memory Zone Support
Boost support in the CPPC CPUFreq driver
Kernel Concurrency Sanitizer
---
More information
On top of the software updates, you can now manually rearrange icons, drag n drop them in the Applications grid to put apps exactly where you want them!
The bug of the blurry background has been fixed as well, so it should be sharp now, with the addition of some new wallpapers.
Fingerprint logins are also supported now as well.
The latest versions of top open-source software include Thunderbird 73 and LibreOffice 7.0.2, which provides a fresh new icon look.
Download Ubuntu 20.10
Ubuntu 20.10 is now officially online, you can download it here! If you're updating from the previous 20.04 version, click here to learn how to update. For Raspberry Pi images, click here.
---
That's all on the new Ubuntu 20.10 update. To stay updated on Ubuntu's information, check out their blog and community.
About Author