Today  we are going to announce the winners of FREE Xadow modules! Hooray!
related activity:
http://www.seeedstudio.com/blog/2014/03/13/makeitwearable-with-xadow-contest/
We have received quite many great ideas for this campaign, but sadly we had to narrow down to 2 winners:
Luke Munn, an artist and researcher at CoLab in New Zealand.
" I have been researching wearable technologies for an upcoming work I'd like to produce, called "Net Time". It is a wearable allowing for a bodily sensation of 'internet time' by polling server data, vibrating the skin/bone when each pulse arrives."
Vignesh Ravi, an 18-year-old engineer from India, wants to make an open source medical grade multi parameter watch Prometheus (cool name!).
"Coming from a developing country I understand how technology has inadvertantly made lives better and how better can be scaled down to yield better results. I believe in future this data would be priceless and can enable predictive diagnosis."
Congratulations to Luke and Vignesh! We'll send you the Xadow modules required soon!
Xadow inspires ideas and fuels innovation in different fields. Let's take a glimpse at Make Fashion 2014: 2 cool projects using Xadow that we wanna share with you!
The first is the Tech Tie, which uses a Xadow Mainboard and 16 Xadow OLED displays. It is the world's FIRST wearable tech tie, which makes you stand out in the crowd, especially at night!
The second is the Illuminated Vintage. It looks so fantastic, and surely catch all the attention from the audience in the Make Fashion.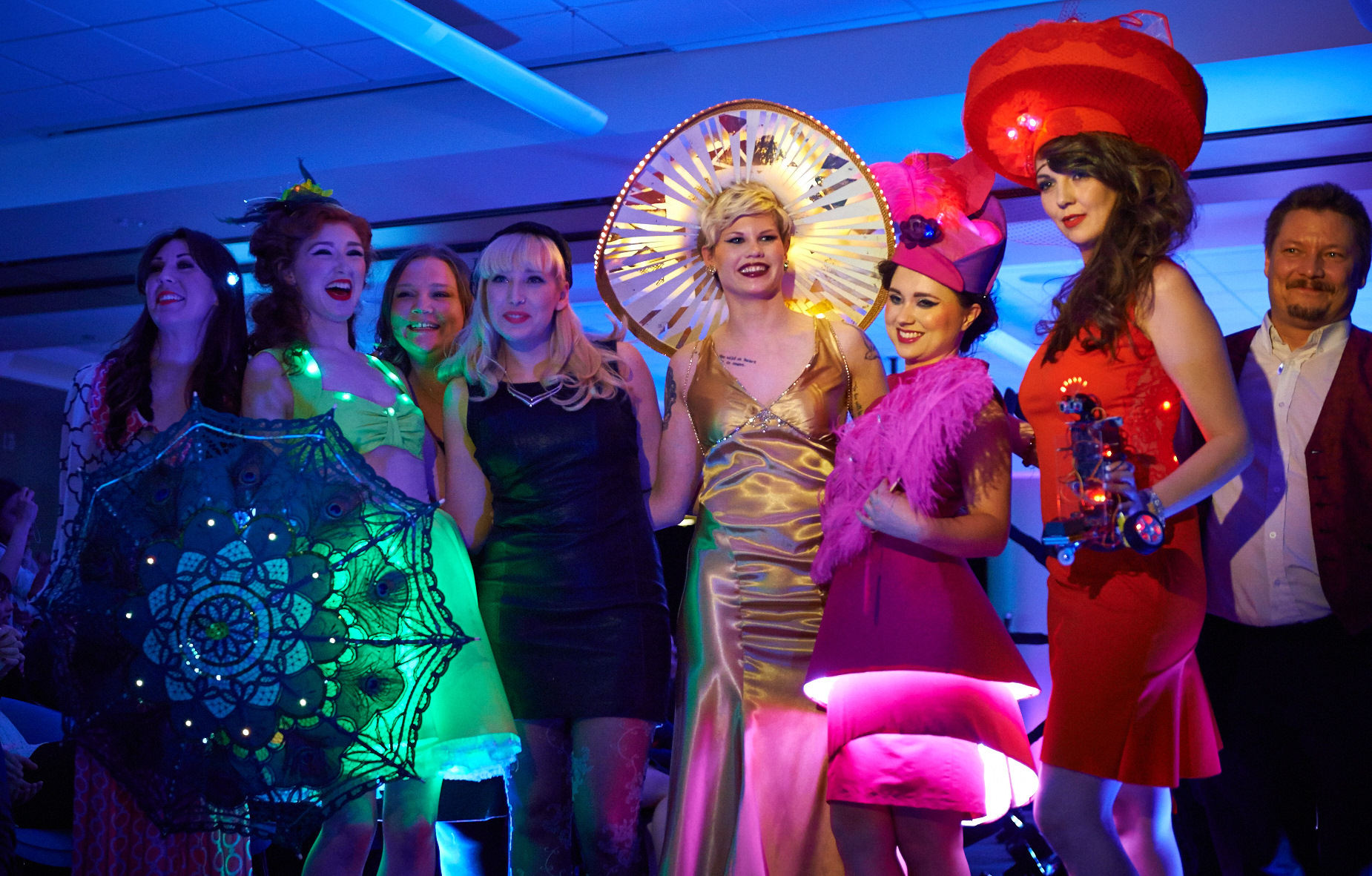 The vintage uses multiple Xadow Main Boards that were running RGB LED's that were triggered by various Xadow sensors including IMU's, sound, light and accelerometers! Imagine a world where your clothes regulate your body temperature, monitor your vital signs, and your necklace begins to glow when the sun goes down.
For more projects, please visit xadow.cc