Grove - Carbon Dioxide Sensor(MH-Z16)
The Grove - CO2 Sensor module is infrared CO2 sensor high sensitivity and high resolution. Infrared CO2 sensor MH-Z16 Is a general-purpose, small sensors , the use of non-dispersive infrared (NDIR) Present in the principle of the air CO2 Detect , with good selectivity, oxygen- dependent , long life, built-in temperature sensor, temperature compensation ,with UART output , easy to use. It can be widely used in HVAC and indoor air quality monitoring , industrial process monitoring and security , agriculture and livestock production process monitoring.

NOTE
The sensor value only reflects the approximated trend of gas concentration in a permissible error range, it DOES NOT represents the exact gas concentration. The detection of certain components in the air usually requires a more precise and costly instrument, which can not be done with a single gas sensor. If your projects aims to obtain the gas concentration at a very precise level, then we do not recommend this gas sensor.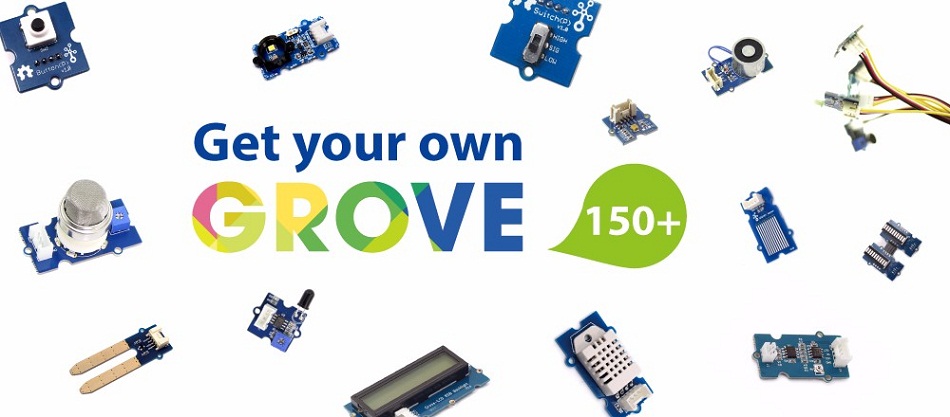 Technical details
| | |
| --- | --- |
| Dimensions | 100mm x150mm x20mm |
| Weight | G.W 26g |
| Battery | Exclude |
| Measuring Range | 0-2000 parts per million (PPM) |
| Resolution | 1 PPM 0-2000 parts per million (PPM) |
| Accuracy | 200 PPM |
| Warm up time | 3 minutes |
| Response Time | <90s |
| Operating Temperature | 0 to 50℃ |
| Operating Humidity | 0% ~ 90% RH |
| Storage Temperature | - 20-60℃ |
| Operating Voltage | 4.5 V to 6 V DC |
| Maximum Current | 100 mA |
| Average Current | ≤50 ma |
| Output Mode | UART |
Part List
| | |
| --- | --- |
| Grove - CO2 Sensor | 1 |
| Grove Cable | 1 |
ECCN/HTS
| | |
| --- | --- |
| ECCN | 2B351 |
| HSCODE | 9027100090 |
| USHSCODE | 90230000 |
| UPC | 841454108559 |
Grove - CO2 Sensor
Wiki of Grove - CO2 Sensor
Product Faqs
---
Question by: admin on 2018-12-18 02:30:30

Hello Carlos~ As far as I know, it will work. For more tech. infomation, please refer to our wiki in this page, or read the datasheet below. # https://raw.githubusercontent.com/SeeedDocument/Grove-CO2_Sensor/master/res/MH-Z16_CO2_datasheet_EN.pdf # Regards

Answer by: admin on 2018-12-18 02:30:31

Question by: admin on 2018-12-18 02:20:56

Thanks for the fast reply! Page 4 of the english datasheet shows a table of the pinout of the sensor: Pad5: UART (RXD) 0-3.3V input digital. Has the sensor been tested with 5V logic at Pad5? Regards, Eric

Answer by: admin on 2018-12-18 02:20:56