PCB sculpture, a happier ending to the many lonely PCBs
We have accumulated a huge collection of spare PCBs, they might be just idling forever. Recycling PCBs are usually cruel, and leads to second round of pollution. Maybe we could re-use them for creation like Steven Rodrig?
You may have already seen his works like below: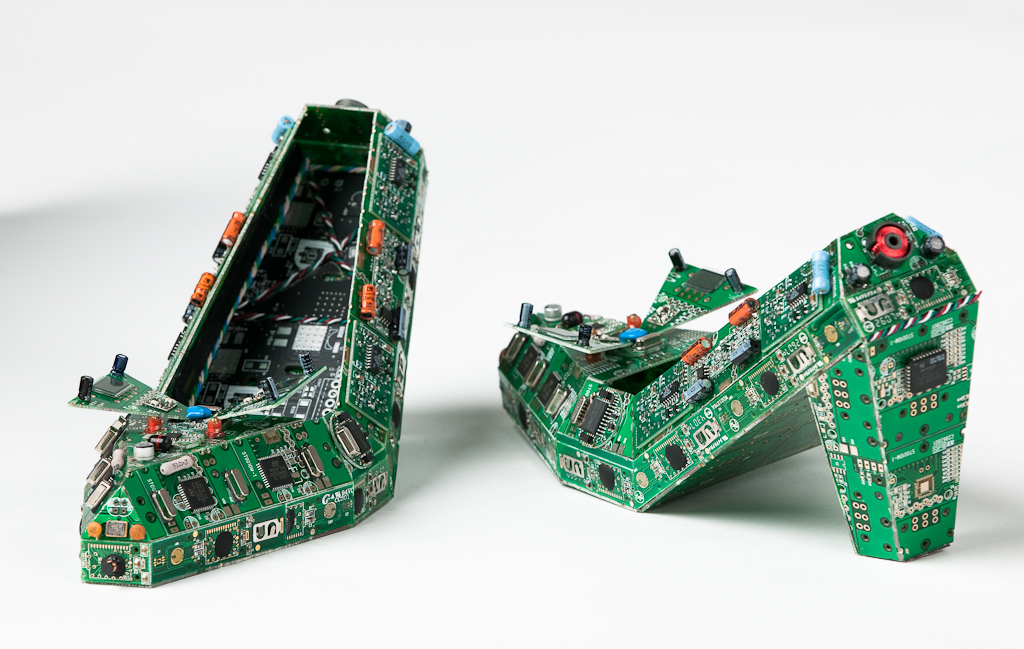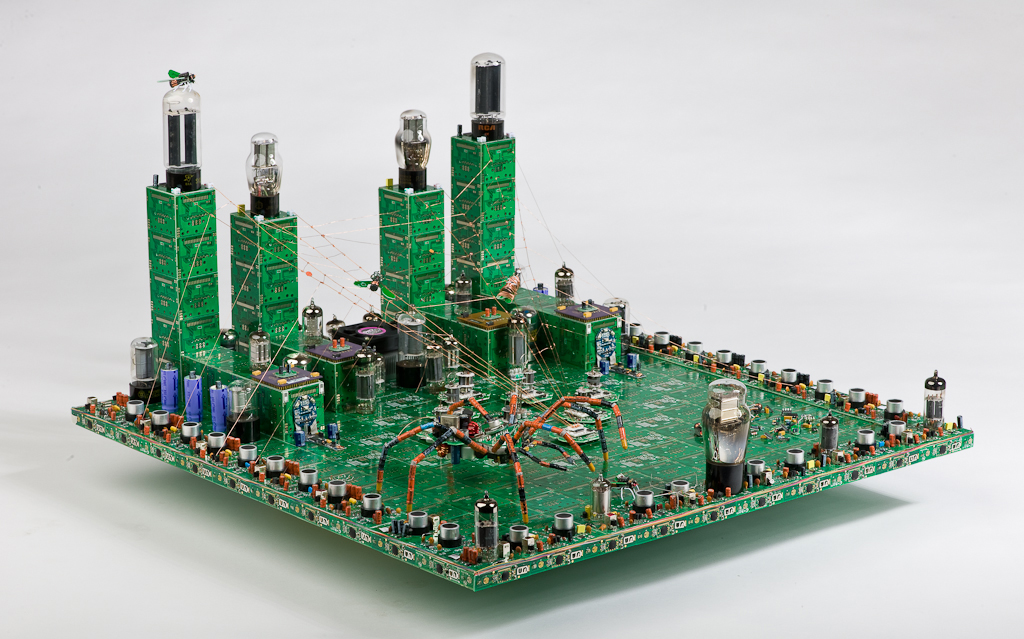 Now Steven is working on a tutorial of making PCB sculptures, and we are more than happy to send him one portion of our "retired PCB inventory" to support more sculptures which pending materials. When the tutorial is ready, you may get retired PCBs from us for free, and pay the shipping cost only. What we would need in return is just a picture of the PCB sculpture whenever it's finished. How does it sound?
Also, the 20000th order on our depot will receive a gift "PCB insect" work by Steven. Latest order is #19779 as I'm posting now…
Viva la PCBs!