Code Jumper, a Seeed Powered Project Won the CES Best of Innovation Award 2020
On Nov 7, we have received the news from our partner American Printing House for the Blind (APH) that Code Jumper was nominated at the Consumer Electronics Show (CES) Innovation Awards Program, the annual competition honouring outstanding design and engineering in consumer technology products across 28 product categories. And Code Jumper was recognized as the Best of Innovation in the Accessibility category. Congratulations to APH for winning this prestigious award!
We at Seeed are honoured to partner with Microsoft and
APH to get this product fully developed, manufactured and provided to the hands of those in need. We are really proud to have this chance to be part of such an amazing project.

Code Jumper is a unique system that assists children, regardless of their level of vision, in learning computer coding and programming skills. Originally designed by Microsoft ® and developed by APH, this educational toy bridges the skills gap for children who are blind or have low vision, opening up the world of coding to every student. Not only can they learn basic programming concepts, such as sequence, iteration, selection, and variables etc., children are also encouraged to think computationally and develop problem-solving skills, such as solving the same challenge in various ways. We hope that APH can bring Code Jumper to even wider scales in the future, giving kids around the world access to computer programming educational curriculum.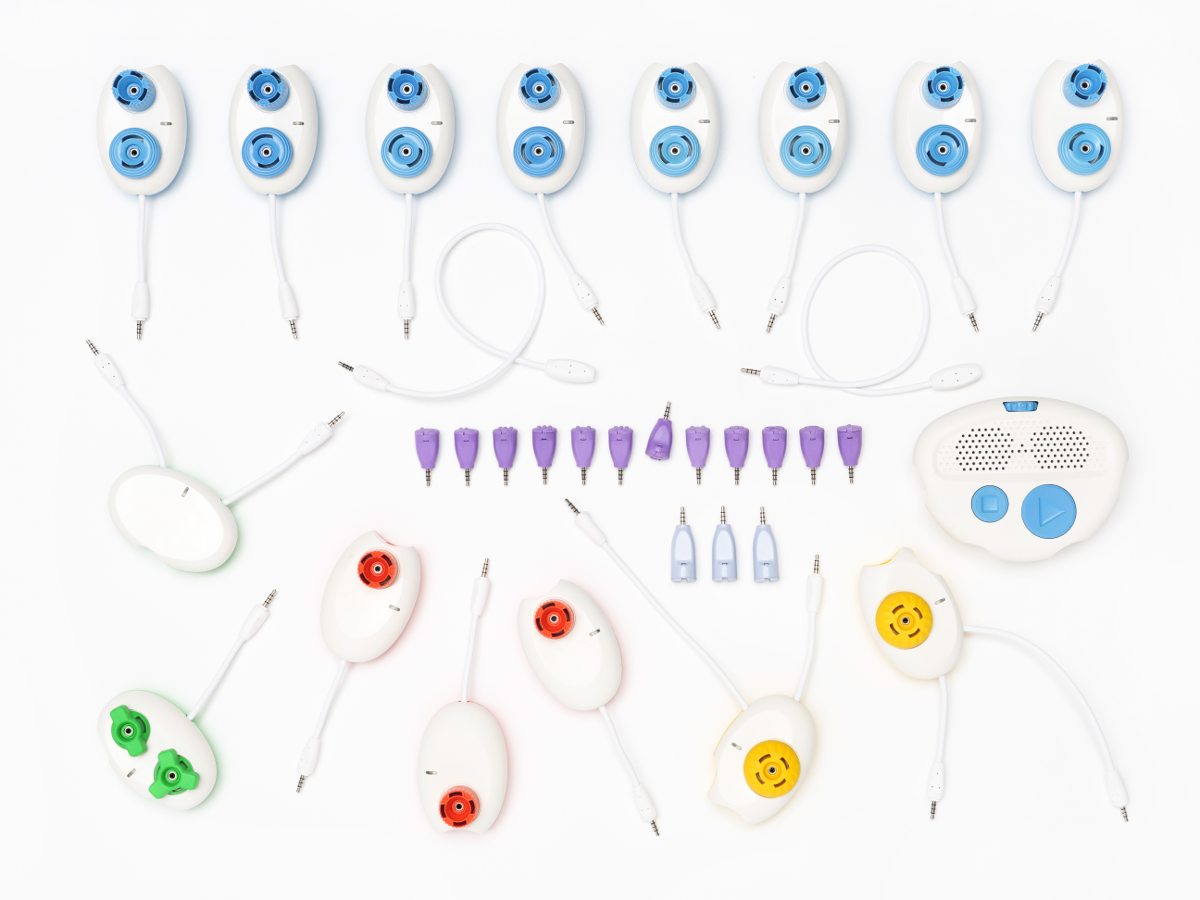 Back in June 2017, when Code Jumper was under design by Microsoft, our team has participated as engineering support for the early stage product design including product testing, quality check, material optimization etc. With the project shifted to APH , we continue working on the project as the manufacturing partner to obtain relevant engineering certifications including BQB, CE, FCC, IC, RCM, RoHS, REACH, and produce 2 batches of 1000 units delivered so far.

"SEEED has played a giant role in getting this product fully developed & manufactured. We have all been through a lot with this project. With all of the problems we have faced & all that we have overcome to bring this product to market, we have built a good deal of trust & respect between our 2 teams. I wanted you all to know that the quality of your work has been recognized not only by people here at APH but also by people outside of APH. Thank you for partnering with us on the Code Jumper project. "



Frank Hayden, Director of Technical & Manufacturing Research at APH to Seeed Studio
"We're thrilled to work with Microsoft and APH on this amazing project," "Microsoft has been a great player in powering up SDG projects with technology. APH as a non-profit organization, has been long empowering people who are blind or visually impaired by providing accessible and innovative products, materials and services. We're looking forward to working with them and continue bringing more amazing SDG projects to the market".



Eric Pan, the Founder and CEO at Seeed
Seeed's one-stop customized manufacturing services aim to help IoT developers to swiftly realize their hardware products. We offer a variety of services ranging from designing, PCB manufacturing, parts procurement, turn-key assembly, mechanical parts manufacture, packaging services, quality inspections down to shipping provisions to support hardware projects from prototypes to mass production. Contact us at [email protected] if you would love to learn more about our manufacturing services.
About Seeed
Seeed is the IoT hardware enabler providing services that empower IoT developers to swiftly realize their products. By partnering with technology providers from hardware to the cloud, Seeed offers a wide array of hardware platforms and sensor modules ready to be integrated with existing IoT platforms. With Shenzhen's extensive and flexible supply chain, Seeed also offers customization and agile manufacturing services, ranging from a single unit to over 10,000 units. Seeed serves the global market from its headquarters in Shenzhen, China, with branch offices in the EU, Japan and the US.

About APH
Since 1858, The American Printing House for the Blind has operated in Louisville, Kentucky as the world's largest nonprofit organization creating accessible learning experiences through educational, workplace, and independent living products and services for people who are blind and visually impaired.
About Author