Nowadays when we're talking about storage, Hard Disk Drive (HDD) and Solid-State Drive (SSD) come to mind. I believe most of us are more familiar with HDDs and not so about SSDs, thus today we will be tackling everything you need to know about SSDs!
According to Mordor Intelligence's report on Solid State Drive (SSD) Market – Growth, Trends, and Forecasts (2020 – 2025), the SSD market was valued at 34.86 billion USD in 2019 and increasing demand could be expected from 2020. And so, if you're interested in SSDs, do stick around for more details!
Before we jump right into SSDs form factors, let's go back to the basics and learn what exactly is SSD.
What is an SSD?
SSD uses a simple memory chip called NAND flash memory, and it is a newer kind of storage devices used in computers. They are able to speed up your computer which could improve the overall performance.
The NAND flash has transistors that would conduct current and set the value to 1, and when it doesn't, the value will be set to 0. Through this, the SDD will be able to store data at a high speed.
SSD Interfaces
After understanding what exactly SSD is, there are a few interfaces SSD uses. What an interface does is allowing you to communicate with the drive and transmit data to the system.
SATA
SATA or Serial Advanced Technology Attachment is a common type of interface connection that allows SSDs to communicate data with the system. You can basically use SATA with any laptop or computer, be it new or old.
As of current, SATA 3.0 is the most versatile form of SDD and it has a transferring rate of 6Gb/s, but usually, the actual transfer speed would be 4.8Gb/s due to physical overhead. There's also SATA 2.0 apart from 3.0 as well.
PCIe
PCIe, Peripheral Component Interconnect Express or PCI Express is another common interface that allows the user to connect high-speed components.
Since it is plugged into the sever's backplane, it is able to integrate flash directly on the sever's motherboard which greatly improves the transfer speed. This also makes PCIe the fastest SSD when compared to the rest.
NVMe
NVM Express or NVMe is short for Non-Volatile Memory Host Controller Interface Specification (NVMHCIS). It is basically attached to a PCIe slot on the mainboard, which reduces I/O overhead and helps to improve the disk's performance. This includes multiple long command queues and reduced latency.
The NVMe is developed for SSDs to overcome the bottleneck due to the older SATA. Though they're amazing, it comes at a high price and they are only available on desktops as well.
U.2
U.2 SSD is previously known as SFF-8639, an interface that is defined as SSD Form Factor Working Group (SFFWG). It is versatile and compatible with SATA, SATA-E, PCIe etc.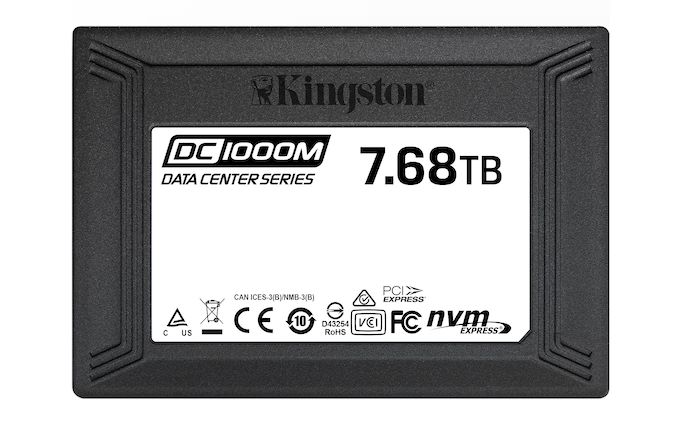 ---
SSD vs HDD
Here's a table of differences between SSD and HDD to help you understand better, and a few reasons why SSD is a better choice than HDD:
| | | |
| --- | --- | --- |
| | SSD | HDD |
| Price | Very pricy | Affordable |
| Access Time | Much faster than HDD | Pretty fast as well but slower than SSD |
| Reliability | No movable parts, thus its much more reliable | Consists of different movable parts, thus it is more prone to errors |
| Power | Low power consumption as compared to HDD | HDD requires more power to move the different parts |
| Heat | Less heat is generated | Generates a lot of heat which causes damage to the parts overtime |
---
Now that we have a better understanding of SSD, its interfaces and a few differences between SSD and HDD, we can now look at its form factors!
What is a Form factor?
In general, the form factors refer to the physical dimensions of a drive. It is basically the size of the drive, and it'll determine whether it'll physically fit in the system.
Variations of SSD Form factors
Though we did mention earlier that form factors refer to the physical dimension, there are actually 3 parts to an SSD form factor: Physical size of SSD, the type of interface (as we mentioned earlier) and internal storage. However, our focus in this section will be on the physical size as well as the interface.
Standard 2.5 inch SSD
Since many consumers would swap their hard drive in their laptop for an SSD, and HDDs are usually 2.5 inches. Thus, it just seemed more appropriate for the standard form factor for an SSD to be 2.5 inches as well, since this size would fit perfectly in most of the laptops on the market.
Do note that the standard form factor for HDD is 3.5 inches in computers. Though the standard size for both HDDs and SDDs is 2.5 inches, this doesn't mean that they have the same amount of internal storage and interface.
mSATA
mSATA SSDs are similar to the standard 2.5 inches SSD but even smaller! At only one-eighth of its form factor, at 50.8mm x 29.85 mm, mSATA SSDs are used in mini devices or as a secondary drive. All you need to do is to plug it in the mSATA slot on the motherboard and you'll be good to go!
M.2
M.2 is previously known as NGFF (Next Generation Form Factor). As you can already tell from its size, it looks just like a piece of gum. With a 22 mm width, M.2's thin and flexible appearance makes it great for tablets and laptops. You're able to connect M.2 SSD via an M.2 slot and they are actually meant to replace mSATA.
Keys and Slots
Before purchasing your M.2, there are 2 key form factor parameters you need to note: Keying and Length.
Keying
The keying notches basically denotes the purposes and capabilities of an M.2. But do you know there are actually 12 types of M.2 keys? Though the most common ones are B, M and B+M keys, as you can see how they look like below:
Knowing this, you can determine their interface based on their keying. For instance, B+M which consists of B-key and M-key are SATA interfaced. While M.2 that uses NVMe interface are M-keyed.
To help you understand better, here's a table that shows all 12 types of keys as well as their interfaces:
| | | |
| --- | --- | --- |
| Key ID | Pin Location | Interface |
| A | 8-15 | 2x PCIe x1/ USB 2.0/ DP x4/ I2C |
| B | 12-19 | PCIe x2/ SATA/ USB 2.0/ USB 3.0/ HSIC/ SSIC/ Audio/ UIM/ I2C |
| C | 16-23 | Reserved for Future Use |
| D | 20-27 | Reserved for Future Use |
| E | 24-31 | 2x PCIe x1/ USB 2.0/ I2C/ SIO/ UART/ PCM |
| F | 28-35 | Future Memory Interface (FMI) |
| G | 39-46 | Not used for M.2; for Custom/Non-Standard Apps |
| H | 43-50 | Reserved for Future Use |
| J | 47-54 | Reserved for Future Use |
| K | 51-58 | Reserved for Future Use |
| L | 55-62 | Reserved for Future Use |
| M | 59-66 | PCIe x4/ SATA |
Ref: Kingston Technology
Length
Apart from the keying, the length or rather the size of M.2 is important as well. The 3 common sizes that M.2 comes in are 2240, 2260 and 2280.
The 22 refers to the width of the M.2, thus 22 mm width. While the 2 digits after that, like 40, 60 and 80 etc. refers to the length of the M.2, in mm of course.
The image below shows all the different M.2 length, including the 3 we mentioned above:
PCIe AIC
AICs are also known as Add-in Cards, they allow you to plug in your card directly through the PCIe slot on the motherboard, a convenient slot-based connection. Prior to AICs, traditional expansion cards are used to connect instead.
As with all the other SSDs, AIC comes in 2 sizes, with HHHL being the more common form factor for AIC:
HHHL: half-height half-length
FHHL: full-height half-length
---
Comparison of SSD form factors
| | | | | | |
| --- | --- | --- | --- | --- | --- |
| SSDs | SATA 2.5 | U.2 | M.2 SATA | M.2 NVMe | NVMe PCIe |
| Physical Connector | SATA | U.2 | M.2 | M.2 | PCIe |
| Connection Protocol | SATA | PCIe | SATA | PCIe | PCIe |
| Technology | SATA | NVMe | SATA | NVMe | NVMe |
| Form Factor | 2.5″ | 2.5″ | M.2 | M.2 | PCIe AIC |
Ref: Reddit
---
SSD supported Devices
We understand that not all devices are compatible with SSDs, so if you're unsure whether your SSD supports your device, we recommend getting our powerful SBC!
Our ODYSSEY – X86J4105 is a tiny, portable yet powerful beast that is based on Intel Celeron J4105, Quad-Core 1.5GHz CPU that bursts up to 2.5GHz! It also has all the features a mini PC has but at an affordable price point! Moreover, with Arduino Co-processor onboard, you're able to connect it with a ton of our sensors, grove modules and of course, its SSD compatible!
Features:
Intel® Celeron® J4105, Quad-Core 1.5-2.5GHZ
Intel® UHD Graphics 600
Integrated Arduino Coprocessor ATSAMD21 ARM® Cortex®-M0+
Dual-Band Frequency 2.5GHz/5GHz WiFi
Dual Gigabit Ethernet
Raspberry Pi 40-Pin Compatible
Support Windows 10 & Linux OS
2 x M.2 PCIe (B Key and M Key)
Compatible with Grove Ecosystem
But of course, there are other devices that are compatible with SSD as well. In fact, SBCs such as Khadas VIM3 Basic ($99.99) has an M.2 slot for NVMe SSD and you can switch between PCIe.
---
Summary
And that's all on SSD form factors! We've covered the basics of SSDs as well as its interfaces and form factors, hope that you've learned a thing or two that'll help you choose the right SSD for your needs! Should you require some resources, do check out the links down below!
Resources
[Youtube] Explaining SSDs: Form Factors, Interfaces & Technologies
[Article] Understanding SSD Form factors and interfaces
[Article] How to choose the right SSD