Top 5 Featured Seeeduino/Arduino Grove Projects of the Week – June 4
Hello, seeeders! How's your week going? Welcome back to our Top 5 featured projects section. We will keep sharing five projects we selected over the week and here are the Top 5 featured Seeeduino/Arduino Grove Projects of this week. Hope you will find something interesting.
1. Indoor Lightning Cloud
by Miro_Chao
This project caught our eyes first for it has very impressive lighting and interactive effect. Let's follow the simple steps, make an indoor lightning Cloud, hang it up right over your doormat, blast whoever passing under it, feel the beauty of nature in the house.
Hardware Components You May Need
2. Environmental Sensor Tree
by wzksam
This project shows environmental parameters such as temperature, humidity, and air quality when people come by.
Hardware Components You May Need
3. USB HID Macropad using Seeeduino Xiao & CircuitPython
by Andy
Many geeks favor in Mechanical Keyboards, and it would be fun to build your own mechanical macro pad. The process is pretty easy and made even easier with the addition of the Seeduino Xiao, which is super cheap and mini.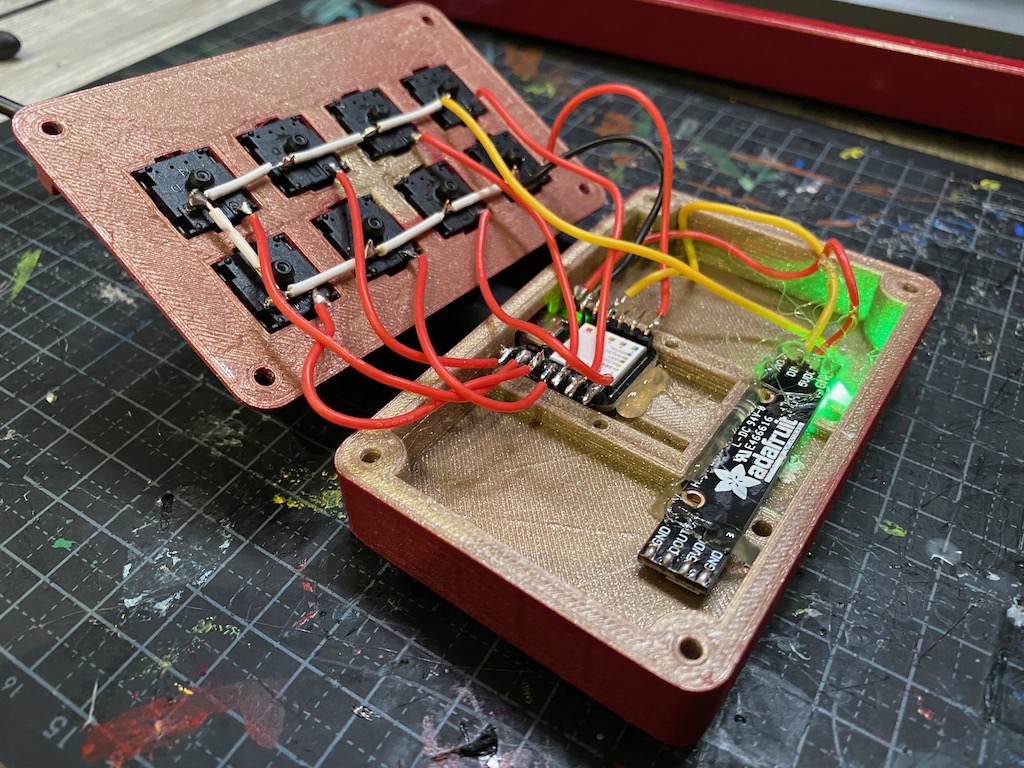 Another SeeeduinoXIAO project inspired by this project:
by @mikekoma
Hardware Components You May Need
4. Minnie's color-changeable hair clip using Grove LED
by Seeed Studio
Hardware Components You May Need
A general-purpose LED module in Grove form factor, available in different colors.
5. Non-contact Switch for Public Water Dispenser
by Makerming
In order to avoid cross-infection caused by bacterial virus transmission as much as possible, this project made an automatic sensor switch on Arduino, and no more contact with the dispenser when collecting drinking water. A hot project during the COVID-19 outbreak.
Hardware Components You May Need
How do you like these featured projects for this week? Or you have even better project ideas? Please do not hesitate to share with us! See you next week!
Last's week's Top5 projects could be found at links below:
Top 5 Featured Seeeduino/Arduino Grove Projects of the Week – May 28