MonthlyWrap-up November: 8 Project Tutorials, 6 Breaking News, 2 Giveaway, 2 Sponsorships, and More
For this post, we'll cover 6 breaking news that you might want to know about, 8 awesome projects from the community, 2 stories on how to deploy IIoT Solution to solve real-world issues, 6 technical write-ups, 2 successful manufacturing case, and 2 prototyping sponsorships and 2 giveaways. Some hottest topics like XIAO BLE, RP2040, OTA, embedded Machine Learning will be covered too.
Hey community,
To be honest, there were ups and downs in the past November, and I can't wait to share them with you in our monthly recap (This is exactly why I finished this entry so early). For this post, we'll cover 6 breaking news that you might want to know about, 8 awesome projects from the community, 2 stories on how to deploy IIoT Solution to solve real-world issues, 6 technical write-ups, 2 successful manufacturing case, and 2 prototyping sponsorships and 2 giveaways. Some hottest topics like XIAO BLE, RP2040, OTA, embedded Machine Learning will be covered too.
Now, please enjoy our November Monthly Wrap-up, and we hope you will have a good read.
---

News that You Might Wanna Know️️
01 Seeed's Graphical Programming Platform for TinyML "Codecraft" Nominated as a Finalist for BETT Awards 2022

Seeed Studio's Codecraft – a Graphical Programming Platform for Embedded Machine Learning – was recently nominated as a finalist for BETT Awards 2022 in the 'Secondary – Free Digital Content, App or Open Educational Resource' category. In collaboration with Edge Impulse, Seeed relaunched Codecraft aiming to provide fair access to AI capabilities and to enable anyone to invent intelligent solutions for the real world around us. Learn more here.
02 Seeed Zero Product Waste GIVEAWAY: 3 Tinkering Packs (62 Products in each) for Maker Spaces, Schools and STEAM Education Centers

Thanksgiving is on its way, and it's time to express our gratitude to the community! We're giving away 3 tinkering packs on our LinkedIn, which all include 62 Seeed products and hardware gears left unused (ALL NEW!). Along with the packs, we'll provide already-documented wikis of the products, covering shipping costs. Get the packs now!
03 Digi-Key, Seeed Studio and Machinechat Introduce Industry's First Private LoRaWAN-in-a-Box Solutions

Digi-Key Electronics and Machinechat have partnered with us to launch the industry's first private LoRaWAN-in-a-Box solutions for IoT. The ready-to-use solutions combine Seeed Studio's industrial-grade LoRaWAN IoT sensors and gateways with Machinechat JEDI Pro Seeed Studio Edition software, allowing for rapid IoT deployments and enhanced security features that give users complete control over device data, ultimately saving time and reducing technical complexity and costs. The first LoRaWAN-in-a-Box solution is focused on the rapid deployment of smart agriculture and precision farming projects.
Discover more details here.
04 Event Recap: Eric Pan's Speech Recap on Decentralized and Open Innovation for SDGs at UN ITU's "AI for Good" Event

This year, the UN's International Telecommunication Union (ITU) organized a series of annual webinar events "AI for Good". A thematic webinar on "Open Source, Accelerating AI Innovation" was held online on October 21st (hosted by ZTE, Linux Foundation, and Peng Cheng Laboratory), for which Seeed Studio's Founder and CEO, Mr. Eric Pan, had the honor to participate as a guest speaker. Eric shared his expertise and insights on AI innovations for SDGs, with his speech title of "Meaningful AI Solutions by the Rest of Us". He shared how open-source hardware has enabled global innovators to resolve glocally-entrenched sustainability challenges, specifically by deploying the latest IoT and AI technologies. Check out the main takeaways of Eric's talk and the recap video of the webinar.
05Want to Play Your Cards Right? Meet Seeed Poker Cards & a Giveaway
Please meet Seeed Poker Cards: The Tech Deck for Your Turn! Our design team selected 52 Seeed products and made them the spotlights of each poker card, meanwhile our services as the two Jokers. Want to get the open-sourced design file? Click to join the Giveaway campaign here.
06 Maker Faire Shenzhen 2021 Has Been Postponed until Further Notice…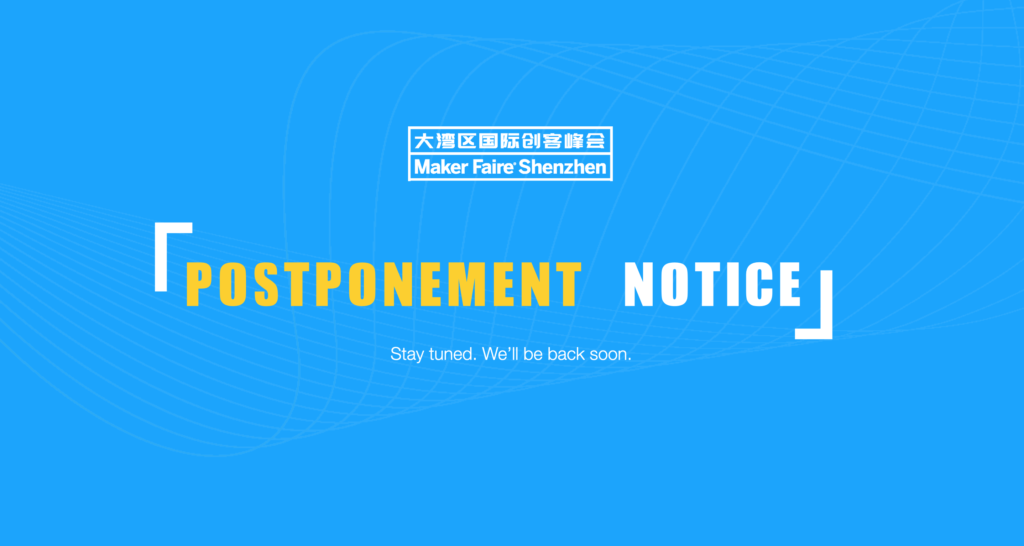 Due to the increasing reported cases of the COVID-19 pandemic recently here in China, it's getting harder to gain authorization for organizing huge events onsite. We've just made the toughest decision earlier today to officially postpone indefinitely our Maker Faire Shenzhen 2021. We are sending our sincere apologies for all the any inconvenience caused. More details here.
Community Project Spotlight

(based on our LinkedIn impressions)
01 Wio Terminal Project: AI-powered thermal camera for safe camping

Mithun Das made a project on Hackster.io called AI-powered thermal camera for safe camping. It is equipped with Grove MLX90640 IR thermal camera and Seeed's Wio Terminal. A tinyML model running on Wio terminal predicts if there is any animal or human approaching. If detected, data is sent to Amazon Web Services (AWS) . Click here to learn more.
02 Wio Terminal Project: Ghostbuster PKE Meter by MoonMaker
"In the movie, the team "Ghostbusters" develops a piece of high-tech equipment to capture and contain ghosts, which made us so curious. Thanks to Moonmakers, today they brought to life one of the ghost hunter tools the PKE Meter invented by Dr. Egon Spengler, using 3D printing, Raspberry pi and the Wio Terminal they created artificial intelligence to detect ghosts!
Discover the project details on YouTube.
03 The Local Weather Station on a Four-Wheels Bluetooth Controlled Car

This is a four-wheel Bluetooth-controlled car that is equipped with a local weather station on it. This four wheels car can be fully functional Bluetooth controlled via Blynk that allows the car to move forward, backward, turn left, turn right by four DC motors. And it can also measure the weather data on my surroundings such as air pressure, temperature, humidity, light. It is controlled by Seeed Wio Terminal & DFRobot Quad DC Motor Driver Shield. And all data related to car and weather are shown on both Wio Terminal LCD and Blynk HMI screens. Read it here.
04 Plant-Growing Projects and more from 2020/21 First Year Students in York University
James Andrew Smith is an associate professor in York University's Lassonde School of Engineering. He shared how his students apply Seeed Studio's Grove Beginner Kit as hardware components to make various amazing projects in their 1st year's programming classes via his blog. And it is very interesting to watch their project videos on YouTube, the project involved developing an automated plant-watering application.
Read more details here.
05 DISCIPLINE a DIY Timer for Body Training made by Rui Wang (Jasper)

The project DISCIPLINE made by Rui Wang (Jasper) may help us keep on working out. It's a DIY timer that can help you strictly control component rest during strength training to achieve the purpose of improving training intensity and training effectiveness. With only two buttons and two display screens, its simple UI allows users to get started in the shortest time and reduces the pain points of complex settings when using traditional timers. Get tutorial here.
06 CO2 levels monitoring and Airflow control using Wio Terminal by Naveen Kumar
Naveen Kumar built a simple and portable device using Seeed Wio Terminal which displays indoor CO2 level, temperature and percentage relative humidity on its LCD screen. When the CO2 level is exceeded by a set threshold value the inbuilt buzzer starts beeping and a 5V USB powered ventilation fan turns on to keep the circulation going and reduce CO2 levels. This device is useful especially during sleep when CO2 level can increase due to bad air circulation and can affect health.
Read the tutorial on Hackster.io.
07 Tutorial: Build a Prometheus Dashboard for K3s with Wio Terminal by Janakiram MSV
The Wio Terminal is a compact device with an Arduino-compatible microcontroller and a 2.4-inch LCD. It also boasts of an inbuilt WiFi and BLE radio for wireless connectivity. Inspired by the function of Wio Terminal, Janakiram MSV came up with the idea to build a mini-Prometheus Group dashboard that shows the vital statistics of a Kubernetes cluster running at the edge. After a bit of effort, he translated the idea into a working prototype!
Read full tutorial here.
08 Open / Close the #DigitalTwin Door using Wio Terminal buttons and Azure IoT + Azure Functions by Bruno Capuano
A lovely project with which when you press Wio Terminal button A, you will open the Azure IoT Door, meanwhile pressing B button will close the door. Read the tutorial here.

New Open-Source Products & Updates
01 The Tiny but Powerful Seeed XIAO BLE & Seeed XIAO BLE Sense Released

As the first wireless member in the Seeed XIAO family, Seeed XIAO BLE is equipped with a powerful Nordic Semiconductor nRF52840 MCU which is designed in a Bluetooth 5.0 module, built around 32-bit Arm® Cortex™-M4 CPU with Floating-Point Unit(FPU) operating at 64Mhz. With the capability of wireless connection, it remains the classic form-factor of being small and exquisite which can be a perfect fit for wearable and IoT projects. To better support TinyML AI projects, there is an advanced version "Seeed XIAO BLE Sense" that carries both 6-axis IMU and PDM microphones, supporting program languages of Arduino IDE, MicroPython, CircuitPython, the graphical programming Codecraft, and more.The Seeed XIAO BLE and Seeed XIAO BLE Sense are available for pre-order now. Check it out here.
02 Machine Learning on ARM Cortex M0+ MCU Seeeduino XIAO and XIAO RP2040

Article by Dmitry Maslow on training posture recognition model with Edge Impulse and deploying it to Seeeduino Arm Cortex M0+ XIAO and XIAO RP2040 boards. Read here.
03 reTerminal Review by Cool Components

Powered by Raspberry Pi Trading CM4, our reTerminal is a powerful device that facilitates you to create polished end-user products for both industry and personal use. But what can you actually use the reTerminal for? You will definitely get the answers from the latest blog written by our valuable UK partner Cool Components.
Explore more about the blog here.
04 Microsoft FarmBeats for Students Lesson Package

Microsoft introduces FREE AI, Machine Learning and IoT Lesson Package called "FarmBeats for Students", that uses Seeed Studio's classroom-ready #hardware kits for #children and young people! By using Seeed's classroom-ready hardware kit for "FarmBeats for Students" lesson package, students are enabled to learn about #AI, #MachineLearning, and #IoT by constructing a garden monitoring system. There are 5 lesson plans in total, and these activities have been designed to align with the #AI4K12's AI education guidelines. Download the FREE Lessons on FarmBeats for Students here.
05 Seeeduino XIAO Review by Nerdhut on Youtube
What is your first impression of Seeeduino XIAO? Good performance with the tiny body? Nerdhut's video takes a look at the Seeedstudio XIAO board, he unboxed the device and assembles it, showing us how to prepare the Arduino IDE to get the XIAO up and running in no time! More details here.
06 Grove Beginner Kit for Arduino Review by sjm4306
Grove Beginner Kit for Arduino is ideal for beginners and steam education. With this all-in-one kit, your learning will be better because you will focus on the software programming part without wiring. After you are familiar with the logic, you will benefit from thousands of ready-made programs in the electronic environment. So today let's dive into the Grove Beginner Kit review video by @sjm4306 on YouTube, see what makes the Grove Beginner Kit different from what else is out on the market. 
Watch the video here.
07 New Products: Carrier Boards for NVIDIA Jetson Module Extending I/Os, Cameras, and Storage

Seeed has partnered with NVIDIA for several years to help distribute official NVIDIA Jetson series products. Considering that various scenarios of edge AI have to be satisfied by different forms of hardware structure, we also have developed and customized different carrier boards for NVIDIA Jetson Modules, including Jetson Mate, A20x, A206, A203, A205, EX1, Jeston SUB Mini PC.  More details here.
08 Importance of Secure and Robust OTA Updates for Embedded Linux Systems

Do you have a fleet of IoT devices deployed in different locations and want to update their system/ software, debug for issues, and monitor their system status? Well…This is where OTA updates come in action! Mender.io has established a new partnership with Seeed to provide their community of makers and professional embedded developers with an integrated OTA software updates capability solution for 4 of our hardware boards. We integrate mender client to these boards along with their existing image compilations using the Yocto Project. We have already finished Mender Client and Self-Hosted Mender Server integration for the ODYSSEY – X86 board. You can learn more about them.
IIoT Solutions & Their Success Cases
01 FarmBeats: Microsoft and Seeed's AIoT Solution for Precision Agriculture and Technology Democratization for Local Farmers
In 2019, by partnering with Seeed Studio, Microsoft developed an AIoT solution for local farmers – "FarmBeats" Project. The Project has been designed to deliver Internet connectivity and to make precision farming to local farmers at affordable costs. More specifically, Seeed's Sensor Box was developed and used for the Project to monitor various environmental conditions that affect crop growth. As a result, agricultural productivity rate has been increased, while overall maintenance costs and human labor inputs have been minimized. More details about the case.
02 IIoT Solution for Smart Agriculture: SenseCAP LoRaWAN's Environmental Monitoring for Sustainable Durian Farming in Malaysia
In 2020, Seeed's SenseCAP LoRaWAN devices were deployed in Malaysia's durian farming sector in collaboration with MIE Agro Farm Sdn Bhd, tracking environmental growth conditions of the sensitive tropical fruit. The Project was successful in drastically decreasing the amount of human labor and natural resources, and predicting suitable irrigation patterns and pest control periods. More details here.
Prototyping and Manufacturing with Seeed
01 Prototype Sponsorship: Open up new IoT possibilities with Seeed XIAO BLE for TinyML and Seeed Fusion PCBA service

Get inspired! To better support Internet of Things developers and enthusiasts to utilize this tiny yet feature-rich board, and accelerate the implementation of IoT industry, smart wear projects and TinyML, Seeed has launched a sponsorship event, manufacture your Seeed XIAO BLE prototype for free with Seeed Fusion PCBA service.  More details here.
02 Manufacturing Story: "Smart Citizen Kit" Going Global: Sustainable Environmental Monitoring Facilitates Civic Participation in Urban and Suburban Communities

Smart Citizen Kit is a completely open-source environmental monitoring device developed for the global Smart Citizen Project by Seeed, Fab Lab Barcelona, IAAC, and European Commision. This Kit allows citizens to easily measure, collect, integrate, and visualize data on an openly-shared platform that will help the citizens to tackle local challenges in their communities. Learn more details here.
03 Prototype Sponsorship: Invigorate your Inspiration for IoT with LoRa-E5 and FREE Seeed Fusion PCBA Prototypes

LoRa-E5 is the first SoC to combine a LoRa RFIC (SX126X) with an MCU (STM32WLE5JC) embedded on a single module. Breaking news to share: Seeed is sponsoring LoRa-E5 projects with the Seeed Fusion PCB Assembly Service for all hardware enthusiasts, designers, makers, and engineers around the world! If you have an interesting concept for Lora-E5 and are willing to share it with the community, now you can apply to get 2 boards fabricated and assembled completely FREE! Learn more here.
04 Manufacturing Case: Seeed x Microsoft x APH: Code Jumper for Inclusive Education on Computer Coding for Children with Special Needs

Code Jumper Kit is an innovative educational tool designed for students with visual difficulties to enhance their computer coding and programming skills, developed by Microsoft, APH and Seeed. The Project facilitates students to gain access to, and learn about the latest technological information with joy, through which they can be self-empowered to do whatever they put their minds to do at present and in the future. For this project, Seeed's one-stop and customized manufacturing services were helpful for APH  in swiftly prototyping their hardware products.  Learn more details here.
Notes at the end.
If you're new to this session, here is a brief intro to it. We have gotten dozens of requests over the years for a Seeed Monthly Newsletter. Although we already have a newsletter for weekly updates, we still need a place to host overall information about what's happened on a monthly basis. It can offer an efficient and friendly way to get updated for the whole community. And that's what we expect for our Seeed Monthly Wrap-ups. Instead of putting it a subscribe-to-read, we're publishing them on our blog, keeping it as open and accessible as possible for the whole community. For each entry, we will cover awesome projects from the community, campaigns that we are running, new products, IIoT Solutions and even secret recipes of prototyping and manufacturing.
 
Previous Entries:
Recap for November
Recap for September
Recap for August
Recap for July
Recap for June
Recap for May
About Author