Seeed Studio Monthly: All You Wanna Know from Jan to Feb
Yes, I know, I know. It has been 2 months since our last monthly wrap-up which was published in December. We were happily involved with our family for the biggest traditional festival here in January, which cut off lots of time for us to deliver useful content for the community. So, we decided to put the volumes of January and February together here. 
Have a good read.
🤫 Some Spoilers for March
01 Seeed Studio Annual Product Launch 2023 is Scheduled on March 14
We're excited to share our annual Product Launch on March 14, 2023. Themed Make Sense From THE TRUE WILD, the product launch is expected to unveil a range of innovative products that will cater to the growing demands of the tech industry. You can expect new IoT devices, open-source hardware, and electronic modules that will enable makers and developers to build cutting-edge applications. Stay tuned for more updates here.
02 Meet Seeed at Embedded World 2023 in Nuremberg Germany, March 14-16
Seeed Studio will be exhibiting at Embedded World 2023, and our team will showcase our products from modules, devices, and solutions as an advanced perception system that covers sensors, networks, edge, and cloud to enable intelligent decision-making in various industries. Please do visit our booth in Hall 3-530.
03 We'll Present at LoRaWANLIVE in Orlando USA, March 14-16
We'll Present at LoRaWANLIVE in Orlando USA on March 14-16. We will showcase our latest LoRaWAN products, including sensors, gateways, and development kits.  Additionally, We will conduct live demos and presentations, providing valuable insights into LoRaWAN technology and some potential applications. More to read.
01 XIAO SoM User Manual: The Ultimate Guide to Streamline Product Design
We're releasing a comprehensive User Manual for XIAO SoM. The guide covers module selection, programming with development tools, hardware debugging, and custom firmware development. It also includes tips for integrating the Xiao SOM into a production-ready product, such as design for manufacturing considerations and selecting a contract manufacturer for mass production.
02 24GHz mmWave Human Presence Sensor Supports ESPhome
Please meet our new 24GHz mmWave human presence sensor that detects human presence and motion. The post provides instructions for configuring the sensor in ESPHome and integrating it into a home automation system, making it a useful tool for smart home applications.
📰 Big News That You Don't Wanna Miss
01 Seeed Studio Upgrades to Elite Tier of NVIDIA Partner Network, Driving Pioneering AIoT Solutions to the Forefront
We're proud to announce that we're now an Elite partner in the NVIDIA Partner Network, which is the highest level. With this new role, we'll have early access to NVIDIA's latest technology and technical support, which will allow us to faster optimize and validate NVIDIA Jetson™ products and support customers.  More to read.
02 Codecraft, Our Visual Programming Software, Is Now Open Source on GitHub
03 New Shipping Method Available for EU Warehouse Orders for Shorter Lead Time
To keep improving your shopping experience, we've added a new shipping option GLS_Business Parcel_International for orders shipped from our EU Warehouse, which fastens the delivery by over 70%!More to read.
04 Seeed Studio Launches Project Repository of IoT2Wild Contest for Sustainable Planet 2022 – Available for Free Downloads 
We're happy to officially launch the "Project Repository of IoT Into the Wild Contest for Sustainable Planet 2022", which is a corporate report that congregated and summarized last year's winner projects and other noteworthy projects from the IoT2Wild Contest. Whether you're an environmentalist, conservationist, maker, engineer, policymaker, or partnership facilitator, this report can serve you as a reliable and useful guiding start in exploring the potential of AIoT technologies for addressing the challenges of the whole of humanity. More to read.
🌳 Case Study in Industrial Settings
01 OPEN Sustainable Agriculture Experiment with SenseCAP on Jamaica Farms
Our partner  One Planet Education Network (OPEN) conducted an open, sustainable agriculture experiment project on Jamaican farms using SenseCAP LoRaWAN devices. The experiment aims to explore the potential of using precision agriculture techniques to optimize crop yield, reduce water usage, and minimize the environmental impact of farming. More to read.
02 AI-Driven Video Analytics Helps Automotive Dealer Secure Its Warehouse Security
Effective intruder detection is crucial for large organizations, and the automotive industry is no exception. Prassel, an Italian software solutions provider for security and safety, has deployed a successful intruder detection system based on our reComputer J2021 in 20 warehouses and logistics facilities of a large automotive dealer. Read more.
03 Streamlining Event Photography with PhotoNodes and Seeed Studio's reTerminal Kiosk Server
PhotoNodes from the USA, together with Seeed Studio's reTerminal improves the movement and simplifies the photographer's efficiency and photo utility, which has been successfully applied in many events in the USA. With this solution, users can now experience the photos, rather than just remember them. More to read.
04 Patrolio Applied reRouter in a Protection Solution for Neighborhoods Security in USA 
Keeping a neighborhood safe and secure matters to the entire community. By being proactive in preventing property crime and blocking unauthorized intrusion, residents can get their assets protected, feel more secure, and even enjoy a higher property value. Seeed Studio's reRouter has assisted Patrolio as being part of a block security protection solution that scares off would-be criminals before they get a chance to act in the US community. Read more.
🚀 Community Project Spotlight
01 XIAO-Powered Projects in Fields of Music, Tracking, Healthcare and Detection
02 Project of the Month January: Connected Bee Hive Project by Team Bee
It's a connected hive system, allowing us to collect data on the state of the hive, and to track their health remotely on a user interface on both the Ubidots and BEEP platforms. This system is designed for beekeepers who do not always have the time to physically check on their hives and. Read more.
03 Pharmaceutical Pill Quality Control and Defect Detection by Naveen Kumar
A computer vision-assisted system that accurately detects defects in pharmaceutical pills using Edge Impulse FOMO.. Read more.
04 Corrosion Detection with Seeed reTerminal by Wamiq Raza
A computer vision model to identify rust and other corrosion of iron and steel, using a handheld device. Read more.
05 The Watchman by Tauno Erik 
It is an electronic sculpture combining art, lighting, and security. It's built around XIAO RP2040. When the MCU gets a signal, its lights up the circular RGB LEDs. Read more.
06 Vote for Seeed Studio Project of the Month February by March 8th to Win a $50 Coupon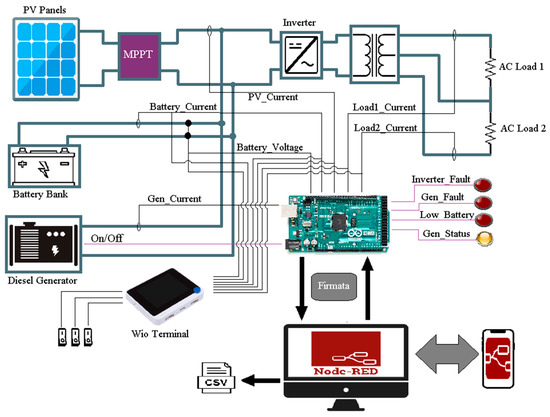 That's it for this entry. As always, we can't wait to see what you make. Shoot us a tweet @seeedstudio, or let us know on LinkedIn, Discord, or publish your project on our Project Hub on Hackster. Please be safe out there, be kind to one another, and we'll see you next month with even more exciting news!
#Notes at the end.
If you're new to this session, here is a brief intro. We have gotten dozens of requests over the years for a Seeed Monthly Newsletter. Although we already have a newsletter for weekly updates, we still need a place to host overall information about what's happened on a monthly basis. It can offer an efficient and friendly way to get updated for the whole community. And that's what we expect for our Seeed Monthly Wrap-ups. Instead of putting it as a subscribe-to-read, we're publishing them on our blog, keeping it as open and accessible as possible for the whole community. For each entry, we will cover awesome projects from the community, campaigns that we are running, new products, IIoT Solutions, and even secret recipes for prototyping and manufacturing.
About Author